Vida Washable Bed Pad - Midi - 70 x 90cm - Green
Product Number : PR52251/G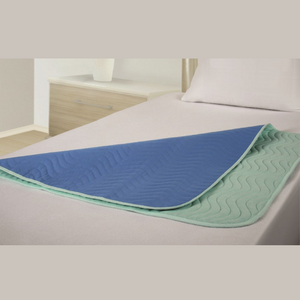 View Similar Products
Product Information
Vida Washable Bed Pad - Midi
Vida is the Able2 brand for incontinence products.
Our lightweight machine washable and reusable bed pad contains five layers of material that quickly absorbs and locks liquid inside.
The top layer keeps the user dry and the lower layer is waterproof to protect the furniture.
Available with or without tucks, in two different sizes, and with 2 absorbencies.
Midi absorbs 2 liters;
Maxi absorbs 3 liters.
Machine washable. Available in Pink or Green.
Vida, an Able2 brand, specializes in incontinence products. One of their popular offerings is a bed pad that is lightweight, reusable, and machine washable. The pad consists of five layers that quickly absorb and contain liquid, ensuring the user stays dry. The top layer is designed to wick moisture away while the bottom layer is waterproof, protecting furniture from damage.
The bed pad is available in two sizes and can be purchased with or without tucks. Additionally, customers can choose from two absorbencies: Midi, which can hold up to 2 liters, or Maxi, which can hold up to 3 liters. The pad is also available in two colors: Pink and Green.
Overall, Vida's bed pad is an excellent solution for those who suffer from incontinence and are looking for a reliable, cost-effective solution that can be easily maintained.
choosing a selection results in a full page refresh
Vida Washable Bed Pad - Midi - 70 x 90cm - Green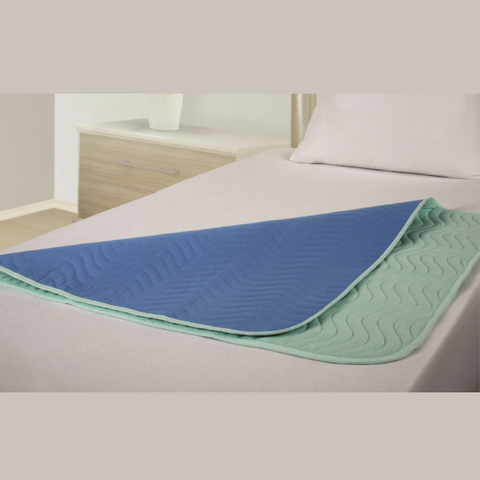 Vida Washable Bed Pad - Midi - 70 x 90cm - Green
With VAT Relief

Flash Sale