Product Information
EMERALD 2 OVERLAY SYSTEM ALTERNATING PRESSURE RELIEVING MATTRESS

The Alerta Emerald 2 overlay alternating pressure mattress system is perfect for preventing and treating users at high risk of developing a pressure ulcer. With 5" air cells that are easy to set up and operate, this mattress system provides optimum pressure for a specific user. The nylon TPU coated cells are durable and independently removable, while the micro-perforated cells help reduce heat build-up.
This top-of-the-line mattress features cutting-edge SensaCare Truflo Technology®, which provides constant pressure sensing and regulating for an ultralow interface pressure. This, in turn, promotes natural sleep patterns and stable blood circulation.
Additionally, the Alerta Emerald 2 is equipped with UltraSilentTM pump operation for a peaceful and comfortable sleeping experience. Finally, the mattress comes with anchoring straps, a zipped storage bag, and a multi-stretch PU cover, making it sturdy and durable.  

Features:
Nylon TPU coated cells

Independently removable cells

Covert sealed air cells

Microperforated cells

Branded cells

Pillow function

CPR release

360-degree zipper

Anchoring straps

Zipped storage bag

Multi stretch PU cover

Water-resistant, vapour-permeable cover

Antimicrobial, machine washable cover

Robust pump connection
Transport mode

Clinical pressure mapping evaluation

Harrow Showroom:
78-80 Station Road, Harrow, Middx. HA1 2RX.

Telephone:
020 3974 2624

Letchworth Showroom:
Birds Hill, Letchworth, Herts, SG6 1HX

Telephone:
01462 418041

Email:
enq@mobilityworld.co.uk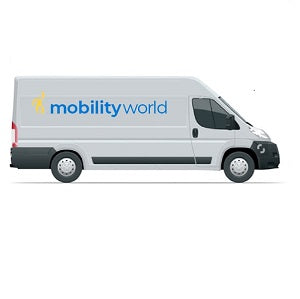 FREE SHIPPING ABOVE £99.00
Your Orders Are Normally Delivered By Courier Within 3 to 5 Days