Product Information
EMERALD AUTO OVERLAY AUTO WEIGHT SENSING ALTERNATING PRESSURE RELIEVING MATTRESS

This mattress has all the latest bells and whistles, including auto weight sensing technology that ensures optimal interface pressures for each user. Plus, it's highly versatile and cost effective - perfect for any care setting.
Manufactured to comply with the most stringent quality and in-use guidelines, you can rest assured that this mattress will provide safe and reliable pressure relief for your patients. 
This premium CPAP machine features cutting-edge SensaCare Truflo Technology® which constantly senses pressure and regulates it for an ultra-low interface pressure that promotes natural sleep patterns and stable blood circulation. The pump is also ultra-silent for a peaceful sleep environment.
Plus, the water-resistant and vapour-permeable cover is antimicrobial and machine washable for your convenience. And when you're on the go, the Emerald Auto easily switches to transport mode so you can take it with you wherever you go. 
Features:
Auto weight sensing technology

 Remote control

Nylon TPU coated cells

Independently removable cells

Covert sealed air cells

Branded cells

Pillow function

CPR release

360-degree zipper

Anchoring straps

Zipped storage bag

Multi-stretch PU cover

Water-resistant, vapour-permeable cover

Antimicrobial, machine washable cover

Robust pump connection

Transport mode

Clinical pressure mapping evaluation
Harrow Showroom:
78-80 Station Road, Harrow, Middx. HA1 2RX.

Telephone:
020 3974 2624

Letchworth Showroom:
Birds Hill, Letchworth, Herts, SG6 1HX

Telephone:
01462 418041

Email:
enq@mobilityworld.co.uk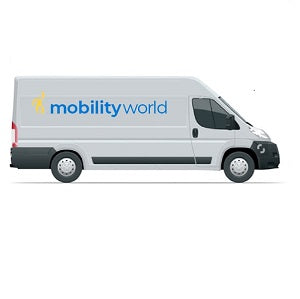 FREE SHIPPING ABOVE £99.00
Your Orders Are Normally Delivered By Courier Within 3 to 5 Days