Product Information
PARTNER ALTERNATING PRESSURE RELIEVING CUSHION SYSTEM WITH A SEALED 2" FOAM BASE
This system is equipped with Nylon TPU coated cells and independently removable cells, a 360-degree zipper and a multi stretch PU cover. It is also sealed with a 2" foam base for effective prevention and treatment of pressure ulcers. Perfect for use in hospital, nursing and care home environments!
The Alerta Partner is the perfect solution for those who need a little extra support and comfort. With simple to use settings and functionality, the Alerta Partner enables the care provider to quickly set up the cushion system and have it operating at optimal pressure for a specific user with ease.
The wide range of features makes the Alerta Partner a highly versatile and cost-effective solution which has been manufactured to comply with the most stringent quality and in-use guidelines.
The Alerta Partner is also equipped with a water-resistant, vapour-permeable cover, antimicrobial, machine washable cover and robust pump connection and also transport mode and clinical pressure mapping evaluation.
 Features:
Nylon TPU coated cells

Independently removable cells

360-degree zipper

Multi stretch PU cover

Water-resistant, vapour-permeable cover

Antimicrobial, machine washable cover

Robust pump connection

Transport mode

Clinical pressure mapping evaluation


Harrow Showroom:
78-80 Station Road, Harrow, Middx. HA1 2RX.

Telephone:
020 3974 2624

Letchworth Showroom:
Birds Hill, Letchworth, Herts, SG6 1HX

Telephone:
01462 418041

Email:
enq@mobilityworld.co.uk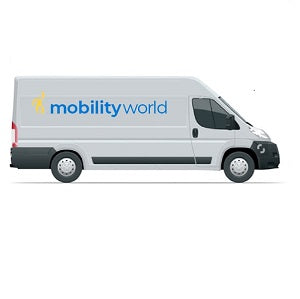 FREE SHIPPING ABOVE £99.00
Your Orders Are Normally Delivered By Courier Within 3 to 5 Days