Arthritis Grip Cane - Folding, adjustable
Product Number : PR30107F-ICE
Product Information
ARTHRITIS GRIP CANE - FOLDING, ADJUSTABLE
These high-quality, lightweight folding walking sticks fold down easily into four sections; neatly fitting into a storage bag or handbag when not in use.
The full palm support offered by this arthritis grip walking stick makes it ideal for those who suffer from arthritis, thereby experiencing a reduced grip capacity. It affords the user the facility to spread the body weight load across the full palm for greater comfort when relying on the stick.
Each walking stick is height adjustable from 838-940mm (33-37 ) thereby making it suitable for users of most heights.
To maintain an optimum level of comfort and cushioning, replacement ferrules are also available these walking sticks require a 19mm ferrule.
The lightweight, durable design makes it easy to carry around and store when not in use. Equipped with full palm support, the cane distributes the weight evenly across your hand so that gripping is less of an issue – perfect for anyone suffering from limited grip capacity!
Height adjustable too - choose between 33-37 inches depending on individual needs - plus you can even switch out ferrules according to preference or whenever necessary (19mm size).
Make strides in comfort without having to compromise any mobility aids again!
choosing a selection results in a full page refresh
Arthritis Grip Cane - Folding, adjustable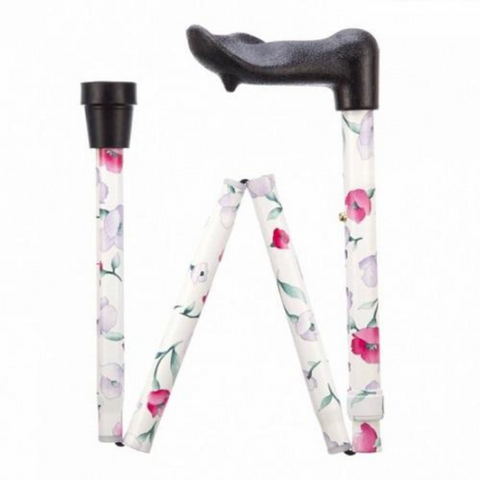 Arthritis Grip Cane - Folding, adjustable
With VAT Relief

Flash Sale