Atlantis Long Bath Sponge
Product Number : PR45037
Product Information
ATLANTIS LONG BATH SPONGE
The Atlantis Long Bath Sponge is perfect for anyone who loves spending time in the bath. This versatile sponge can be used for a variety of tasks, from scrubbing the tub to washing your back.
The lightweight sponge features a soft polyfoam attached to a plastic handle, making it easy to use.

The scrub sponge has a loofah-style surface on one side, making it perfect for exfoliating your skin.
The bath sponge is available in two styles: round or contoured.
The Scrub Sponge is available in the round style only.
The handle can be shaped with a heat gun to make it easy to hold.

The sponge measures 130mm (5") in diameter and is available in three styles.
Pamper yourself in the bath with the luxurious Atlantis Long Bath Sponge. This lightweight, multipurpose sponge has a soft polyfoam attached to its plastic handle so it's easy and comfortable to use.
One side of this scrubbing squeak is perfect for exfoliating your skin while you lounge around in the tub - plus, choose between round or contoured styles when making your purchase!
The Scrub Sponge also features an adjustable heat gun handle that lets you shape it however best fits your hand.
With 130mm (5") diameter sizes available as well, explore all three design options today and enjoy beautifully clean bathing bliss tomorrow!
choosing a selection results in a full page refresh
Atlantis Long Bath Sponge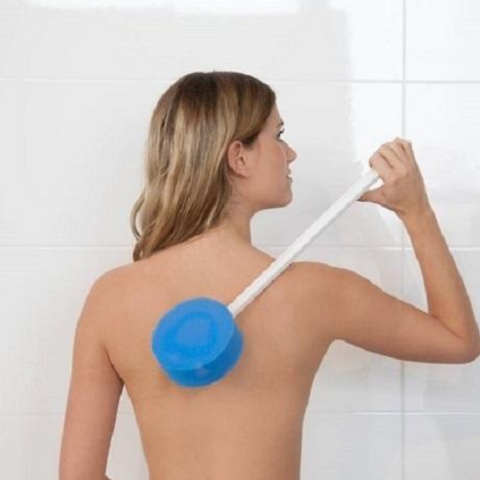 Atlantis Long Bath Sponge
With VAT Relief

Flash Sale