Female Urinal
Product Number : PR50565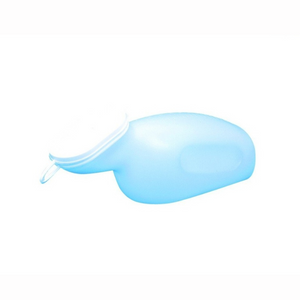 View Similar Products
Product Information
FEMALE URINAL
Able2 is the world's first urinal with a snap-on lid and calibrated for output recording.

With a capacity of 1 litre, it is perfect for busy bathrooms where space is limited.
The snap-on lid means that there is no need for a separate lid, making it easy to clean and keep hygienic.

The calibrated output recording means that you can monitor your urinal usage and ensure that it is running efficiently.
Able2 is revolutionizing bathroom routines with its world's first female urinal – designed to fit even the busiest and most space-limited environment!
The 1 litre capacity comes equipped with a snap-on lid for easy cleaning, as well as calibrated output recording that makes it easier than ever to monitor your water usage.
Get ready to experience an upgrade in cleanliness and efficiency like never before!