Female Urinal2
Product Number : PR50567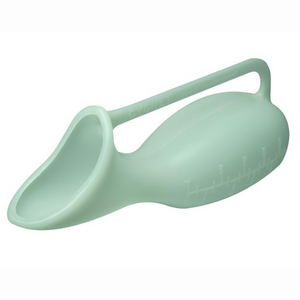 View Similar Products
Product Information
FEMALE URINAL2
Able2 is the perfect female urinal for those who want a hygienic and convenient way to relieve themselves.

Made from durable polypropylene, this urinal can be used in an upright or lying position, making it ideal for any situation.

With a capacity of 1 litre, Able2 is perfect for use when travelling or during sporting events.
Say goodbye to awkward bathroom moments with Able2 - an innovative and hygienic female urinal.
Crafted from durable polypropylene, it can be used in either the upright or lying position for maximum convenience whether you're on-the-go or at a sporting event.
Its 1 litre capacity takes any hassle out of needing a pit stop!