Female Urine Bottle
Product Number : PR50560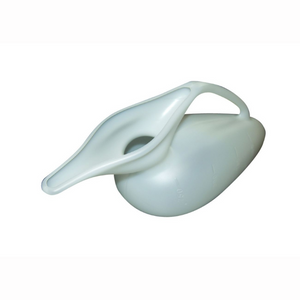 View Similar Products
Product Information
FEMALE URINE BOTTLE
The Able2 urinal is the perfect choice for anyone who wants an easy and comfortable way to dispose of their fluids.

The clear plastic design and cleverly designed spout make the user feel comfortable, while the easy-to-dispose-of feature ensures that there are no messes left behind.

With a 500ml capacity, the Able2 urinal is perfect for any need.
The Able2 urinal offers an easy and comfortable experience to those looking for a convenient way of disposing waste fluids.
The see-through plastic design ensures ease of use, while the specially designed spout provides maximum comfort.
This 500ml capacity container takes away all messes with no effort - making it ideal for any situation!