Ferrule 27mm
Product Number : PR30039-BK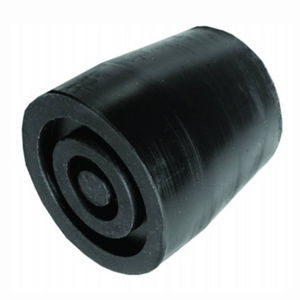 View Similar Products
Product Information
FERRULE 27 MM
Rubber walking stick ferrules/crutch ferrules replace those that have worn down with use. Shoe soles, car tyres wear down over time; and the ferrule on your walking stick is no different.
These ferrules will bring back the cushioning and grip that was first there when the stick was new; offering the user further comfort and confidence when using their walking stick.
Our lightweight, strong and corrosion-free ferrules are sold in pairs, making them ideal for walking sticks or crutches.
For a comfortable and supportive journey no matter where you roam, equip your walking stick or crutch with our lightweight yet strong ferrules!
Withstand corrosion while bringing back the cushioning that was there when it all began. Replacing worn-down rubber is just as necessary on footwear, car tyres - and yes, even your trusty sidekick has to get in on the love every once in awhile.
Each pack contains two for maximum support; enjoy peace of mind knowing each step will be one closer towards security.