Harley Comfort Pillows Pillowcase
Product Number : SP15902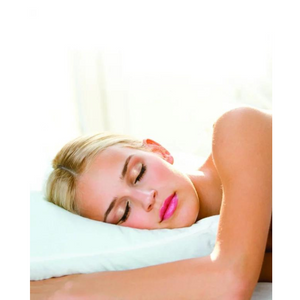 View Similar Products
Product Information
HARLEY COMFORT PILLOWS PILLOWCASE
The Able2 zipped pillowcase is the perfect way to protect your designer or supersoft comfort pillow.

Made from durable polyester velour, this pillowcase is designed to fit snugly over your pillow, keeping it clean and protected.
The zip closure makes it easy to take on and off, and the rich color is sure to complement your decor.

Whether you're looking to extend the life of your pillow or just keep it looking its best, the Able2 zipped pillowcase is a must-have. Order yours today!
Do you love your Harley Comfort Pillow but worry about it losing its softness or getting dirty? Then HARLEY COMFORT PILLOWS PILLOWCASE is what you need! This amazing pillowcase is made with durable polyester velour and fits snugly to protect your pillow. We make sure that no matter how much wear and tear your beautiful pillow goes through, its unique qualities remain the same.

The zipper closure of HARLEY COMFORT PILLOWS PILLOWCASE makes taking it on and off easy and quick. Not just that, it comes in a variety of statement-making shades like pink, almond white, green-gold, navy blue etc that will fit into any decor without fail.
So don't wait any longer, get this amazing product for your comfort pillow today and enjoy using it for years to come!