Harley 'T' Roll
Product Number : SP54251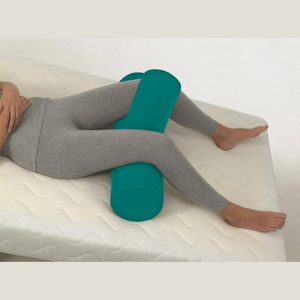 View Similar Products
Product Information
HARLEY 'T' ROLL
Ideal for lower extremity positioning.
- Designed to stabilise the position and support hip abduction
- Manufactured from high grade polyurethane foam for optimum support
- Multi stretch waterproof / VP cover
- Size: 68(w)x42(h)cm (26¾x16½").
If this product is showing as out of stock (red dot), please note that as we manufacture this product on site it can normally be manufactured and available within 2/3 days of receiving your order.
Introducing the ultimate must-have for lower extremity positioning: Harley 'T' Roll! Created using high grade polyurethane foam to offer maximum comfort and support, as well as an innovative waterproof/VP cover for extra benefit.
Harley 'T' Roll is sure to become your go-to solution for hip abduction! Perfectly sized at 68(w) x 42(h) cm (26¾x16½"), this product takes up minimal space and looks great too - easily blending in with any room's decor.
Plus, it's quick and easy to purchase; if this product is out of stock, don't worry - we can have it ready for you in 2-3 days simply with the click of a button. Experience super soft, ultra gentle immobilisation that feels like a cloud thanks to Harley 'T' Roll!
Get yours today and see why everyone is talking about this revolutionary design.