Henro-Plate
Product Number : PR65553
Product Information
HENRO-PLATE
The Henro-Plate has a high back and a low front and is suitable for use with adults and children.
It has a sloped design that allows food to slide down to one side, thus making eating with one hand possible.
Small rubber feet can be attached to the bottom of The Henro-Plate to give the plate an anti-slip function.
The Henro-Plate is microwave and dishwasher-safe.
Size: L 28cm, W 19.5cm
The Henro-Plate is the perfect plate for someone looking to make mealtime easier. With its high back and low front design, the Henro-Plate is suitable for adults and kids alike to be able to enjoy their meals with ease. It's innovative sloped design allows you to tilt your food into one corner so that you can eat it with just one hand — goodbye awkward dinners! Plus, small rubber feet can be attached to the bottom of The Henro-Plate for an anti-slip function that will make sure your food stays put.

Life is already busy enough; don't let mealtime become a chore! With the Henro-Plate, you'll save yourself time and effort during dinner and maybe even gain more time in your day. Crafted from premium materials and designed with convenience in mind, the Henro-Plate comes microwave, as well as dishwasher safe - because after all, who has time to wash dishes? What's more? It comes in a generous size of L 28cm, W 19.5cm—its wide enough surface area to fit everything without feeling cramped or cluttered.

Eating was never meant to be this easy! Get yours today and start enjoying your meals the convenient way with The Henro-Plate.
choosing a selection results in a full page refresh
Henro-Plate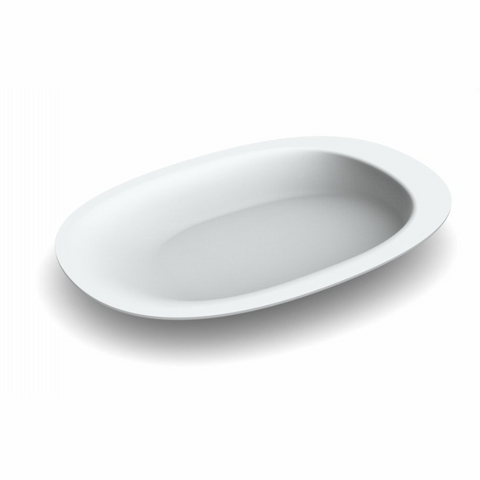 With VAT Relief

Flash Sale