Needle Threader
Product Number : PR70056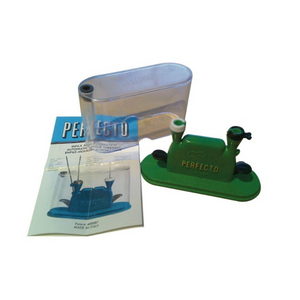 View Similar Products
Product Information
Needle Threader
If you've ever struggled to thread a needle, even with glasses or contacts, you know how frustrating it can be.

But with Able2, you'll be able to thread a needle quickly and easily, no matter what size needle you're using.

This simple, plastic device makes it a breeze - just follow the instructions enclosed in the package.

Whether you're sewing a hem or mending a tear, Able2 makes needlework a snap!
If you've ever experienced difficulty in threading a needle, despite using glasses or contacts, you understand the frustration it can cause. Fortunately, Able2 offers a solution that enables you to thread needles with ease and swiftness, regardless of their size.
This straightforward, plastic tool simplifies the task of threading a needle. The enclosed package contains clear instructions to follow, making the process of using Able2 seamless and effortless.
Whether you're stitching a hem or repairing a tear, Able2 allows you to complete your needlework quickly and effortlessly. With Able2, you can say goodbye to the frustration of struggling to thread a needle!