Product Information
OPERA SIGNATURE UPHOLSTERED PROFILING BED WITH COT SIDES
Opera Signature Upholstered Profiling Bed With Cot Sides. The padded head and footboard design ensure's a comfortable and elegant finish. With height adjustment and full profiling features, this care bed is suitable for almost all user types.
The Opera® Signature Upholstered is height adjustable for nursing and access. The bed has an extensive height range that allows it to be lowered close to the floor and raised to a carer's waist level.
The Opera signature upholstered bed is an extremely comfortable and versatile bed. Its adjustable features make it suitable for all users, including disabled individuals who struggle with routine activities such as getting in and out of bed.
The Opera upholstered profiling bed has quiet running motors that provide different levels of lift assistance to help people get in and out of bed without difficulty. This feature makes the Opera Signature Adjustable Bed ideal for the elderly or other people who suffer from injuries that prevent them from using their legs properly.
The user of the Signature Upholstered can sit up in bed by raising the backrest and elevate their legs/feet by raising the leg rest. The profiling mattress platform is electrically operated through a handset control.
The bed has padded and upholstered head/footboards that ensure comfort and style. The upholstery helps to give the bed a warm, homely appearance and provides a soft surface without detracting from the bed's medical functionality.
The Signature Upholstered is controlled through a premium handset with rounded edges and soft-touch buttons. A locking feature that allows the operator to disable certain functions ensures safety.
The bed can accommodate mattresses of up to 8" in depth whilst remaining fully compliant with care home bed rail regulations. This eliminates the need for extension height side rails and/or with deep airflow mattresses.
We also supply Opera Signature Upholstered Profiling Bed Without Cot Sides
Visit Mobility World today and see one of our needs assessors at our Harrow Store: 020 3974 1605 or Letchworth Store: 01462 416468.
Choice Of Mattress 
Please click the links below for more information on our range of Opera Mattresses and select one to suit your needs.
Opera Serene Profiling Mattress
Opera Ultimate Profiling Mattress
The Mattress can be purchased separately
Mattresses that are shown on beds are for illustrative purposes only.
Additional Information
Bed Size: Single 3' 0", Single 3' 6", Single 4' 0"
Wood Colour: Oak and Walnut
| | | | |
| --- | --- | --- | --- |
| Size | 3ft | 3ft6 | 4ft |
| Height Range (floor to top of mattress platform) | 255-730mm | 255-730mm | 255-730mm |
| External Length | 2079mm | 2079mm | 2079mm |
| External Width | 1041mm | 1191mm | 1341mm |
| External Height (in lowest position) | 782mm | 782mm | 782mm |
| External Height (in highest position) | 1305mm | 1305mm | 1305mm |
Size
3ft
3ft6
4ft
Safe Working Load
205kg
205kg
205kg
Maximum User Weight
170kg
170kg
170kg
Height Range (floor to top of mattress platform)
255-730mm
255-730mm
255-730mm
External Length
2079mm
2079mm
2079mm
External Width
1041mm
1191mm
1341mm
External Height (in lowest position)
782mm
782mm
782mm
External Height (in highest position)
1305mm
1305mm
1305mm
Internal Length
2000mm
2000mm
2000mm
Internal Width
900mm
1050mm
1200mm
Recommended Mattress Length
2000mm
2000mm
2000mm
Recommended Mattress Width
900mm
1000mm
1200mm
Back-rest Length
743mm
743mm
743mm
Thigh-rest Length
350mm
350mm
350mm
Leg-rest Length
540mm
540mm
540mm
Maximum Back-rest Angle
70º
Maximum Leg-rest Angle
30º
Power Cord Length
2100mm
Hoist Clearance (in lowest position)
130mm
4 Braked Twin Castors
70mm
Heaviest Individual Part (for portability)*
Mattress Platform Section 24kg
Electric Shock Protection (DIN EN 60601-1)
Class II, Type B
Ingress Protection (EN 60529)
IPX4
Battery for Emergencies (EN 60601-2-52)
9V Block Battery (Alkaline Manganese type 6LR61)
Warranty
1 Year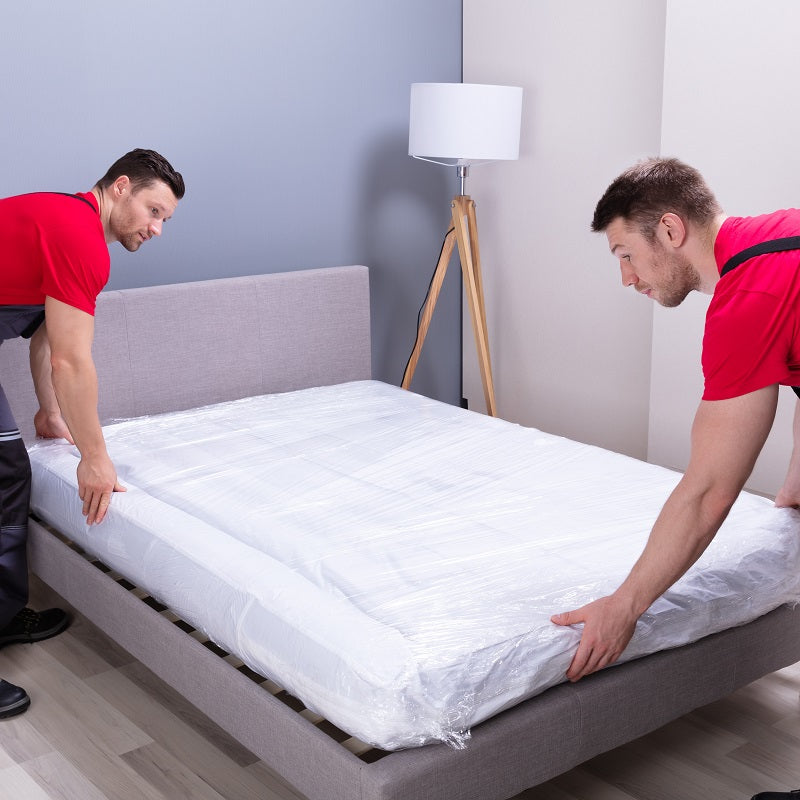 Free* White Glove Delivery and Installation Service (WORTH £199.00).
Take away the headache of getting your Electric Adjustable Bed into the house and assembling it. We will deliver, install, demo and even take the packaging away.