Paris Essential Adjustable Bed with Pocket Sprung Mattress
Product Number : Paris Essential Adjustable Bed with Pocket Sprung Mattress-1
Product Information
Description
Paris Essential Adjustable Bed with Pocket Sprung Mattress
The Paris motion Intelligent bed offers controlled comfort. Introduced as our entry-level offering without compromising on style, craftsmanship or comfort, Paris includes an 800ct pocket spring mattress unit.
The adjustable 5 part motorized frame allows the user to find their perfect resting and sleeping position. The Paris comes with an easy to use 6 buttons classic handset so you're in control all at the various comfortable sleeping position you can enjoy.
Mattress: 800ct Pocket Sprung Unit which has a Medium Feel
Promotes natural alignment of the spine / ensures that your weight is evenly distributed/reduces the amount of strain put on your body/ offers an increased amount of air circulation to provide a comfortable bed temperature.
The mattress is traditionally hand tufted offering greater support whilst ensuring all the fillings in your mattress are secured to provide a comfortable sleeping surface and a tailored finish. It has taped edge with flag stitched handles taped edge offers better support while the flag stitched handles facilitate easier turning of the mattress. With fresh air ventilators constant air ventilation, to keep the bed aired.
Paris Base
The Paris Base is a 5 part adjustable frame Offering unique, customisable support to different areas of the body which can help relieve minor aches and pains, promote better circulation and an improved posture.
The Multi-slat motorised system Adapts to exerted pressure offering improved back support /facilitates even distribution of pressure which can help improve blood circulation/gaps allow air to pass freely beneath the bed which keeps your mattress fresher for longer.
All our beds are made in the UK which is built to last and available in a wide range of sizes.
Visit one of our needs assessors at our Harrow or Letchworth stores or arrange a FREE needs assessment in the comfort of your own home.
Ring our experts on 01462 708830 for Letchworth or Harrow on 0208 424 2512 and they will assess your needs and recommend the correct bed and mattress that's ideal for you.
Free two-man white glove delivery and installation service within 7 working days.
Next day delivery available, please give us a call Letchworth on 01462 708830 or Harrow on 0208 424 2512 for further information.
Technical Specifications
5-way action enabling multi positioning from flat to upright
18 stone capacity
Choice of optional headboards available
Tension adjustable slats for ultimate comfort
Includes our Luxury Mattress units
Additional Information
BED SIZE
Single 3' 00", Single 2' 6", Single 3' 6", Single 4' 0", Single 4' 6", Dual 5' 0", Dual 6' 0"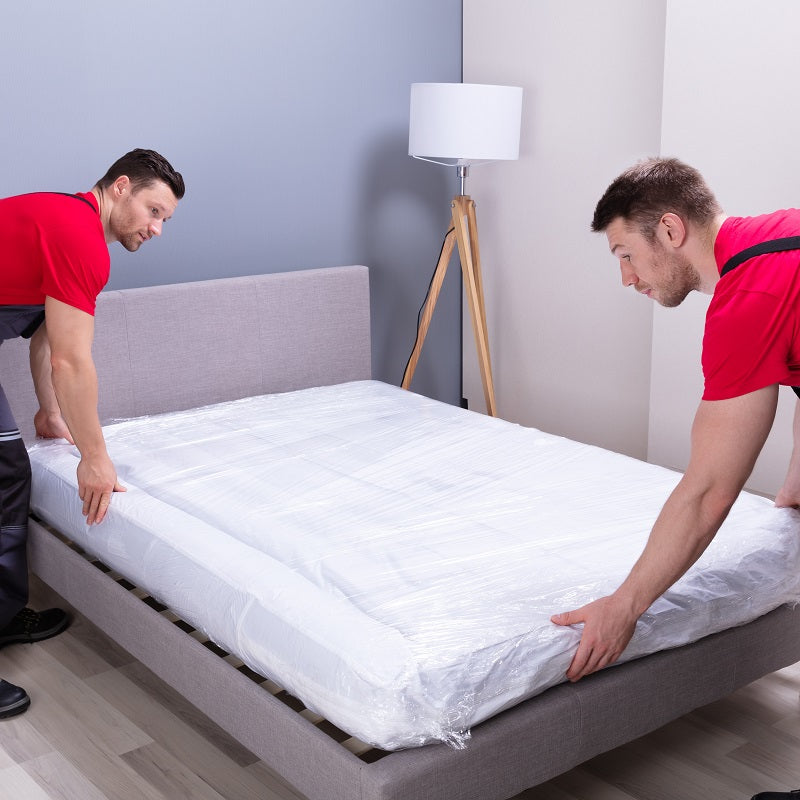 Free White Glove Delivery and Installation Service
Take away the headache of getting your Electric Adjustable Bed into the house and assembling it. We will deliver, install, demo and even take the packaging away.
choosing a selection results in a full page refresh
Paris Essential Adjustable Bed with Pocket Sprung Mattress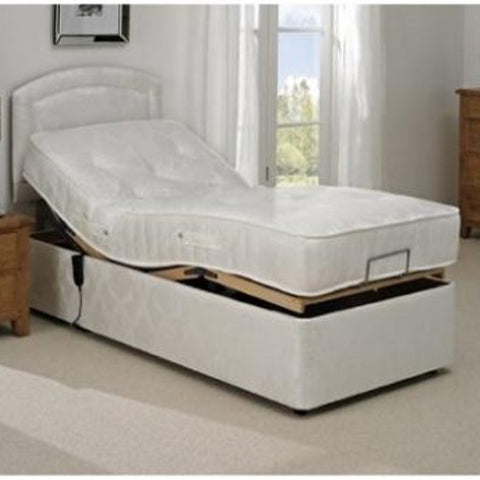 Paris Essential Adjustable Bed with Pocket Sprung Mattress
With VAT Relief

Flash Sale