Product Information
RotoBed®Home Rotating Chair Bed - Wireless Remote is the perfect rotating chair bed for anyone who wants to improve their quality of life. Its innovative engineering and contemporary design make it easy to use and stylish enough to complement any home décor.
Features:
Effortless Exit - By a single touch of a button on the remote control, the mattress platform is transformed from a lying position to a chair facing out into your room. It takes less than one minute.
Safe and Assuring - RotoBed® beds have been carefully engineered and comprehensively tested to ensure you feel supported and comfortable throughout the rotation from chair to bed.
Four Exit Heights - The RotoBed® Home can be set at four different height levels to ensure optimum access for different heights of users.
Stylish and Homely - The Home has been thoughtfully designed to be in keeping with the home environment. Elegantly shaped wood, as well as an unobtrusive upholstered low footboard with colour options, make for an impressive item of furniture.
Two exit angles - You can choose for the chair to rotate to either an oblique or perpendicular exit. The oblique exit position is particularly helpful for transferring to a walker or a wheelchair.
Enhance the experience - A range of optional accessories enables you to enhance the RotoBed® experience even further. Add-ons include a reading lamp, underbed lighting that turns on as the bed rotates to exit position, arm side table, and pillow with backrest securing straps.
Visit Mobility World today and see one of our needs assessors at our Harrow Store: 0208 424 2512 or Letchworth Store: 01462 708830
Metric

Imperial

External Length

2280mm

90"

External Width

- 90cm/3ft Single

- 105cm/3ft6 Wide Single

960mm

1110mm

38"

43¾"

Total Width Required (chair rotation clearance)

1300mm

51"

External Height (in lowest position)

780mm

30¾"

Exit Heights - Four Fixed Position Options
(to correspond with the height of the user's lower leg - measure from floor to the hollow of the knee)

A: 395-430mm
B: 430-470mm
C: 470-510mm
D: 510-595mm

A: 15¾-17"
B: 17-18½"
C: 18½-20"
D: 20-23½"

Mattress Platform Length

2000mm


78¾"

Mattress Platform Width
- 90cm/3ft Single
- 105cm/3ft6 Wide Single

900mm
1050mm

35½"
41½"

Maximum User Weight

190kg

30st

Safe Working Load

225kg

35½st

Warranty

1 Year
Harrow Showroom:
78-80 Station Road, Harrow, Middx. HA1 2RX.
Telephone: 020 3974 1820

Letchworth Showroom:
Birds Hill, Letchworth, Herts, SG6 1HX
Telephone:01462 418462

Email:
enq@mobilityworld.co.uk
Frequently Asked Question
Does a warranty come with the bed?
Yes, we provide a 1 year warranty
Is the handset easy to use?
Yes, the handset has been carefully designed so it is very simple and comprehensive to use. The back and leg adjustments are made with remote control, aswell as switching from the bed position to an upright chair. In addition, there is also a wireless remote control option available.
Is there a mattress included with my purchase?
Yes, as standard the RotoBed® Home comes with a static, layered foam pressure care mattress.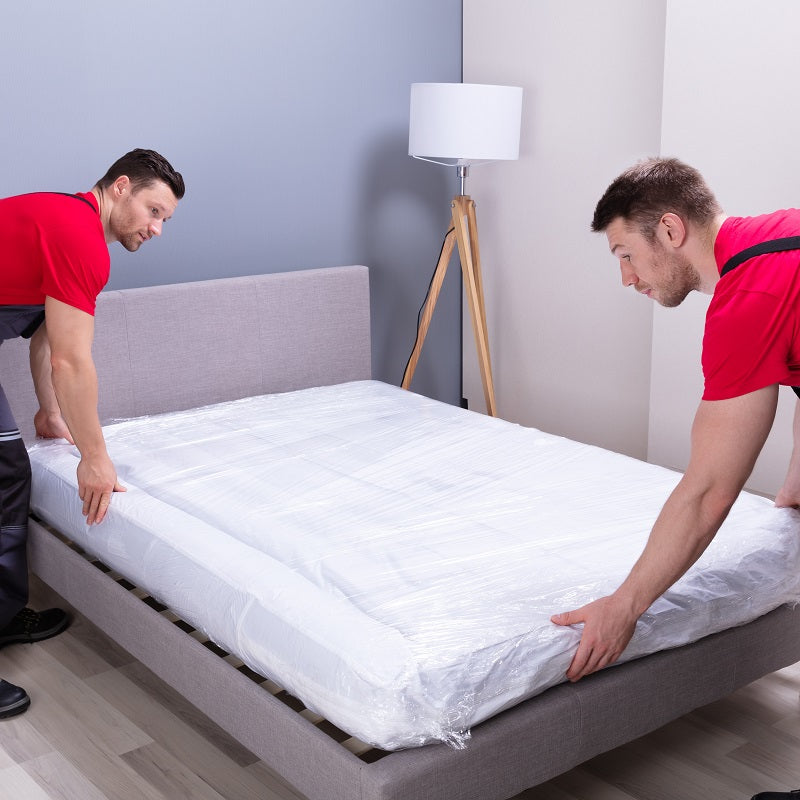 Free* White Glove Delivery and Installation Service (WORTH £199.00).
Take away the headache of getting your Electric Adjustable Bed into the house and assembling it. We will deliver, install, demo and even take the packaging away.