Product Information
ROTOBED CHANGE DUAL ROTATION CHAIR BED WIRELESS REMOTE
Getting in and out of bed can be a real struggle for couples who have physical difficulties. Fortunately, the RotoBed® Change Dual Chair Bed is designed with accessibility in mind and can help ease this burden with a simple press of a button. The one-sided elevation to the chair position and rotation toward the room makes it much easier to get in and out of bed. Not only that, but both sides also come with back, leg and height adjustments so you or your partner can find unbiased comfort while relaxing or sleeping.
The advanced design features variable speeds, automatic positioning and programmable memory settings that can be customized to suit individual needs. The remote control allows for easy adjustment no matter what position you're in. With the dual feature on either side of this mattress, partners are able to customize their own beds for optimal levels of comfort anytime.
Overall, the RotoBed® Change Dual offers couples who experience difficulty getting in or out of bed a state-of-the-art solution tailored to their individual requirements. With just one press of a button, they can enjoy increased autonomy and comfort as well as relief from aches or pains caused by staying stationary for too long.
Features:
Comes with SleepSafe Mattress - All of our RotoBeds include a mattress as standard. The SafeSleep Mattress is a four-layer quality mattress that prevents and treats pressure ulcers in stages 1-3.
Independent Mattress Platforms - The bed has two independent mattress platforms, allowing each sleeper to adjust their position in bed without disturbing the other occupant. One side is fully adjustable and can be rotated into a chair position. The other side of the bed only has head, leg, and height adjustments.
Effortless Exit - One of the mattress platforms can be transformed from a lying position to a chair facing out into your room with a single touch of a button on the remote control. From lying to standing, it takes less than a minute.
Safe and Assuring - RotoBed® beds have been meticulously designed and thoroughly tested to ensure that you are supported and comfortable. The rotating mechanism provides a quiet and smooth transition from chair to bed.
Height Adjustable - The RotoBed® Change Dual has a height adjustment range of 320mm-720mm to provide optimal access for users of various heights.
Stylish and Homely - The RotoBed® Change Dual is a well-designed piece of furniture suitable for a homely setting. Elegantly shaped wood and an unobtrusive upholstered low footboard with colour options combine to create an eye-catching piece of furniture.
Enhance The Experience - A variety of optional accessories are available to further enhance the RotoBed® experience. An LED lamp, under-bed lighting that turns on as the bed rotates to the exit position, an arm side table, and a pillow with backrest securing straps are among the optional features.
Every RotoBed Includes a SafeSleep Mattress as standard for comfort and pressure relief.
4-layer quality mattress
Helps alleviate and treat pressure sores
Soft and supportive lying surface
Visit Mobility World today and see one of our needs assessors at our Harrow Store: 020 3974 1605 or Letchworth Store: 01462 416468.
 Please note this bed is specially made to order and is not available on a sale or return basis.
| | |
| --- | --- |
| Maximum User Weight (Each platform) | 135 kgs (30 stones) |
| Safe Working Load (Each platform) | 135 kgs (35.5 stones) |
| Height Adjustment (Mattress platform above floor) | 32-72 cms (12.5"-28" Inches) |
| External Height (in lowest position) | 32 cms (12.5" Inches) |
| Headboard Height | 32 cms (12.5" Inches) |
| External Length | 234 cms (92" Inches) |
| External Width (180 cms / 6 ft) | 174 cms (68.5" Inches) |
| Total Width Required (chair rotation clearance) | 260 cms (102" Inches) |
| Mattress Platform Length | 205 cms (80.75" Inches) |
| Mattress Platform Width (180 cms / 6ft) | 170 cms (67" Inches) |
Harrow Showroom:
78-80 Station Road, Harrow, Middx. HA1 2RX.

Telephone:
020 3974 2624

Letchworth Showroom:
Birds Hill, Letchworth, Herts, SG6 1HX

Telephone:
01462 418041

Email:
enq@mobilityworld.co.uk
Frequently Asked Question
Does a warranty come with the bed?
Yes, we provide a 1 year warranty
Are the handsets easy to use?
Yes, the handsets have been meticulously designed to be both simple and comprehensive to use. The remote control is used to adjust the back and legs, as well as to switch from the bed position to an upright chair position (Rotation on one mattress platform only). There is also the option of using a wireless remote control.
Is there a mattress included with my purchase?
Yes, the RotoBed® Change Dual comes standard with two static, layered foam pressure care mattresses.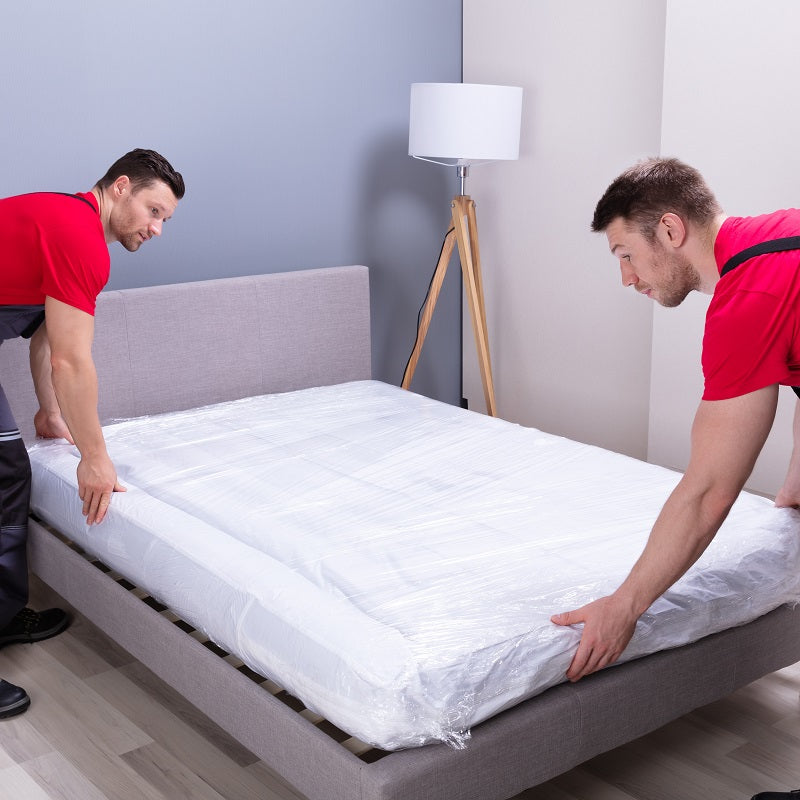 Free* White Glove Delivery and Installation Service (WORTH £199.00).
Take away the headache of getting your Electric Adjustable Bed into the house and assembling it. We will deliver, install, demo and even take the packaging away.