Tube Master
Product Number : PR60054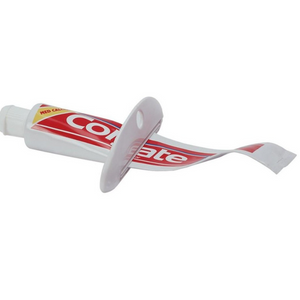 View Similar Products
Product Information
Tube Master
Tube master squeezes out the last remains of the tubes in a simple way that leaves nothing inside the tube.
The tube is easily mounted through the slide of the Tube Master, and by pulling gently towards the lid the tube is emptied out.
The Tube Master is made of high-density ABS plastic in an elegant design.
Tube Master has no sharp edges or points, no removable parts, and is extremely durable.
The Tube Master is a practical tool that helps to get the most out of tubes of various products, such as toothpaste, ointments, creams, and more. It is designed to eliminate waste by squeezing out every last bit of content from the tube, which can save you money and reduce environmental impact.
Using the Tube Master is easy and effortless. Simply slide the tube through the slot and gently pull it toward the lid to squeeze out the contents. The high-density ABS plastic construction of the Tube Master ensures durability and a long service life, while its elegant design complements any bathroom or dressing table decor.
Furthermore, the Tube Master has no sharp edges or removable parts, making it safe and easy to use. It is an excellent investment for anyone who wants to get the most out of their tubes and reduce waste.