Vida Washable Bed Pad - Maxi - 90 x 90cm - with tucks - Pink
Product Number : PR52254/T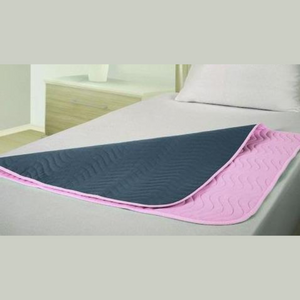 View Similar Products
Product Information
Vida Washable Bed Pad 
Vida is the Able2 brand for incontinence products.
Our lightweight machine washable and reusable bed pad contains five layers of material that quickly absorbs and locks liquid inside.
The top layer keeps the user dry and the lower layer is waterproof to protect the furniture.
Available with or without tucks, in two different sizes, and with 2 absorbencies.
Midi absorbs 2 litres;
Maxi absorbs 3 litres.
Machine washable.
Vida, a renowned brand for incontinence products under the Able2 umbrella, offers an innovative solution to tackle incontinence-related challenges. Their lightweight bed pad is machine washable, reusable and designed to quickly absorb and lock in liquid to ensure the user stays dry and comfortable.
The bed pad consists of five layers of material, each with a specific function. The top layer is engineered to wick away moisture from the user's skin, keeping them dry and comfortable throughout the night. The bed pad's bottom layer is waterproof, protecting the furniture from damage caused by spills and leaks.
The bed pad is customizable to meet specific user needs, available with or without tucks, in two different sizes, and with two distinct absorbencies. The Midi bed pad is capable of absorbing 2 litres of liquid, while the Maxi bed pad can hold up to 3 litres of liquid, offering peace of mind to the user and their caregiver.
Vida's bed pad is incredibly easy to maintain as it is machine washable. The bed pad's high-quality materials are durable, ensuring that it lasts longer and offers value for money.
In conclusion, Vida's bed pad is a fantastic investment for individuals or caregivers seeking to manage incontinence-related issues effectively. With its excellent absorption capabilities, the waterproof bottom layer, and customizable options, this bed pad offers a reliable solution to incontinence-related challenges.
choosing a selection results in a full page refresh
Vida Washable Bed Pad - Maxi - 90 x 90cm - with tucks - Pink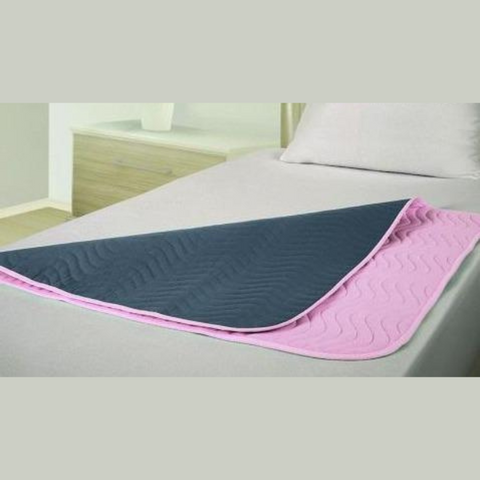 Vida Washable Bed Pad - Maxi - 90 x 90cm - with tucks - Pink
With VAT Relief

Flash Sale