Hearing Aid Cleaning Box DB 130 mini
Product Number : PR70214
View Similar Products
Product Information
HEARING AID CLEANING BOX DB 130 MINI
Able2's Portable Drying Box for hearing aids is an essential tool for keeping your hearing aids in optimal condition.

By removing moisture and bacteria, it ensures that your hearing aids will work better and last longer. The robust construction and on/off indicator make it easy to use, while the UV lights inhibit bacteria growth.

The portable size is perfect for traveling, and the high-quality carry case ensures that your hearing aids are always protected.

With a USB connection and power adaptor included, the Able2 Portable Drying Box is a must-have for anyone with hearing aids.
Able2's Hearing Aid Cleaning Box DB 130 Mini is essential for maintaining your hearing aids at their very best! This small but powerful drying box contains UV disinfectant lights to inhibit bacterial growth while remediating built-up moisture. Built with quality materials, the drying box has a protective on/off guide indicator, so no worries of inadvertently leaving it on.

Every Able2 Portable Drying Box also comes with a stunning carry case that not only looks good but keeps your hearing aids safe. To make it even more essential to have at all times, a USB connection and power adaptor are included in the package too. Take it with you wherever you go – this compact solution for optimal hearing aid care is as portable and convenient as it gets!

Forget about ever sacrificing comfort or reliability when it comes to keeping your hearing aids preserved, thanks to Able2's Portable Drying Box DB 130 Mini. Don't be afraid to live life out loud again – grab one today!
choosing a selection results in a full page refresh
Hearing Aid Cleaning Box DB 130 mini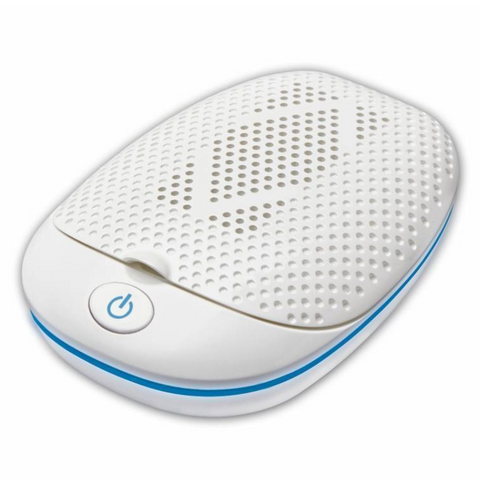 Hearing Aid Cleaning Box DB 130 mini
With VAT Relief

Flash Sale