Henro-Grip - Fork - Right Hand - Red
Product Number : PR65551/R/R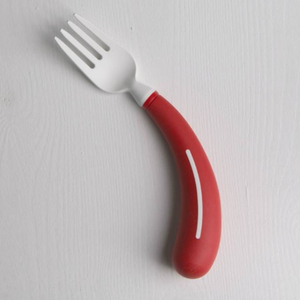 View Similar Products
Product Information
HENRO-GRIP - FORK - RIGHT HAND - RED
Able2 is the perfect solution for those who have difficulty eating.

Each piece of cutlery is designed to help bring food to the mouth and is available in a spoon, fork, or knife version.

The left-handed and right-handed versions make it easy for everyone to use, and the two different colors give you the perfect option for your needs.

The dark grey is perfect for a more formal setting, while the red is ideal for those with low vision or dementia.

The best part is that they're microwave safe, so you can enjoy your food without worry.
Take control of your eating experience with HENRO-GRIP FORK RIGHT HAND RED. With this stylish utensil, you can make mealtime easier and more enjoyable, no matter the occasion or the difficulty you may have. Whether it's for those with dementia, low vision, or just the desire for comfort and adaptability, this fork is an ideal solution!

Featuring a sleek design to fit comfortably in your hand, each piece is made from microwave safe materials with two-handed options available. For formal settings, our dark grey option is great for the discerning diner; meanwhile the vibrant red color will shine out for those wanting maximum visibility on their plate.

Make meals easier today with HENRO-GRIP FORK RIGHT HAND RED - the perfect addition to any kitchen collection that'll help you enjoy your food without worry. Start inviting friends to dinner parties again knowing that everyone at the table is accounted for!
choosing a selection results in a full page refresh
Henro-Grip - Fork - Right Hand - Red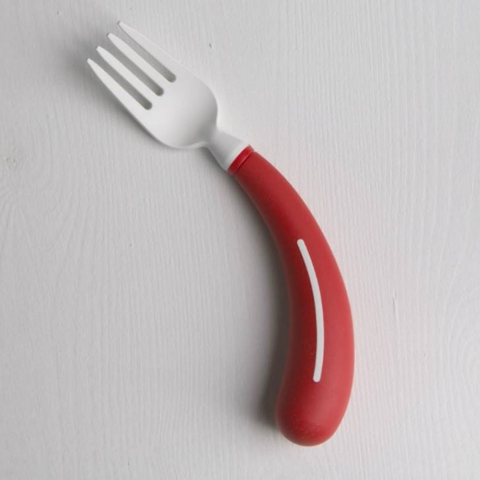 Henro-Grip - Fork - Right Hand - Red
With VAT Relief

Flash Sale