Product Information
OPERA CLASSIC UPHOLSTERED PROFILING BED
The Opera Classic Upholstered bed is perfect for those who need a little extra support during their recovery. The high nursing height of 80cm means that carers of all heights can easily attend to their patients, and the profiling mattress platform allows users to adjust the backrest and knee-break to find their perfect position.
The Trendelenburg function means that the whole bed can be tilted forwards or backward, which is ideal for those with respiratory conditions or who need help with circulation. With its classic design and range of features, the Opera Classic Upholstered bed is sure to provide a comfortable and supportive experience for all.
Opera Classic Upholstered bed, stylish and functional addition to any bedroom. The easy-to-use handset makes it a snap to adjust the bed to your perfect comfort level, with a locking feature that ensures safety.
The bed accommodates mattresses of up to 8" in-depth, eliminating the need for extension height side rails. The Classic Upholstered features a fabric insert headboard, available in a range of colours and materials, and a frame that comes in three wood colours.
Create the bedroom of your dreams with the Opera Classic Upholstered bed.
Features:
Available in oak and walnut
Available materials: Linen, Zink, Anthracite, Sisal leather, Light grey leather, Meteor leather 
Height Adjustment: 20 - 80cm
3-year warranty on bed frame
Easy-to-operate handset
Trendelenburg tilting feature
Knee brake adjustment
Electrically adjustable backrest
Mattresses of up to 8" in-depth
Tool-free assembling and dismantling
Transport system for storage and transport
Visit one of our needs assessors at our Harrow or Letchworth stores or arrange a FREE needs assessment in the comfort of your own home and they will assess your clinal needs and recommend the correct bed and mattress that's ideal for you. 

Ring our experts on 01462 708830 for Letchworth or Harrow on 0208 424 2512
Free two-man white glove delivery and installation service within 7 working days
Metric
Imperial
Height Range (floor to top of mattress platform)
400-800mm
16-31"
External Length
2180mm
86"
External Width
1055mm
41½"
External Height (in lowest position)
890mm
35"
External Height (in highest position)
1295mm
51"
Mattress Platform Length
2000mm
78¾"
Mattress Platform Width
900mm
35½"
Maximum User Weight
185kg
29st
Safe Working Load
220kg
34½st
Maximum (Anti-) Trendelenburg Angle
11.5º
Maximum External Length (in Trendelenburg)
2300mm
90½"
Back Rest Length
745mm
29¼"
Thigh Rest Length
350mm
13¾"
Leg Rest Length
540mm
21¼"
Maximum Back-rest Angle
70º
Maximum Leg-rest Angle
30º
Power Cord Length
2100mm
82¾"
4 Braked Twin Castors
100mm
4"
Hoist Clearance
Unrestricted
Electric Shock Protection (DIN EN 60601-2)
Group 2 Class B (CISPR11)

Ingress Protection (EN 60529)
Power supply is IPX4, Motor units are IPX4, Control Box is IPX6 and the Handset is IPX4

Battery for Emergencies (EN 60601-2-52)
9V Block Battery (Alkaline Manganese type 6LR61)

Warranty
3 years parts and labour (+2 years optional extension)

Harrow Showroom:
78-80 Station Road, Harrow, Middx. HA1 2RX.

Telephone:
020 3974 2624

Letchworth Showroom:
Birds Hill, Letchworth, Herts, SG6 1HX

Telephone:
01462 418041

Email:
enq@mobilityworld.co.uk
Frequently Asked Question
Do the Opera profiling beds come with a mattress?
All our mattresses are sold separately due to each person having different pressure care needs and preferred firmness.

Does this bed come with side rails?
The Opera Classic Upholstered Profiling Bed does have side rails. When not in use, the side rails drop down out of the way and act as a wooden side to the bed.

What happens to my profiling bed in a power cut?
In the event of a power cut, the Opera profiling beds have a 29v battery back-up which has enough power to get the bed back into a flat position.

Can the side rails be operated by the user in the bed?
The wooden side rails can only be operated by somebody outside of the bed, they can either be left in the drop down position to the side of the bed or in the raised position to prevent someone from falling out of bed.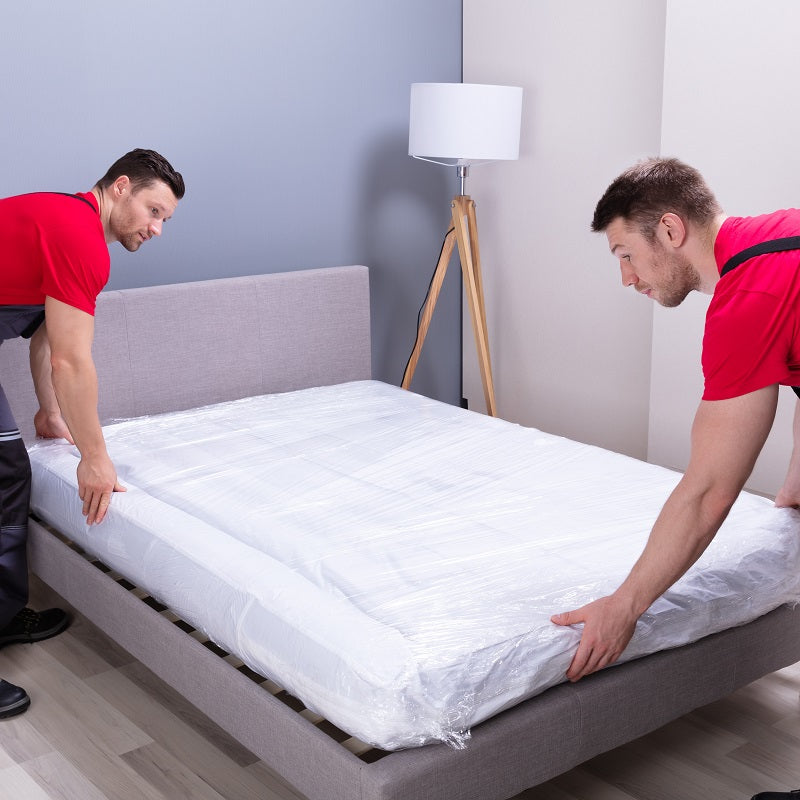 Free White Glove Delivery and Installation Service
Take away the headache of getting your Electric Adjustable Bed into the house and assembling it. We will deliver, install, demo and even take the packaging away.