Wheat Bag
Product Number : PR15095/P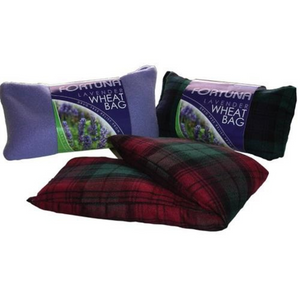 View Similar Products
Product Information
Wheat Bag
These wheat bags are lavender scented and are ideal for cramps, headaches/migranes, aches, tension, and stress.
Available in two outer cover choices.
Our lavender-scented wheat bags are a versatile solution for relieving discomfort and stress. They can be used for cramps, headaches, migraines, aches, tension, and more. These bags are filled with high-quality wheat that can be heated in the microwave or cooled in the freezer, providing soothing relief for any situation.
To complement your personal style, we offer two outer cover choices to choose from.
Length 410mm (16"),
Width 135mm (5"),
Depth 25mm (1").