Product Information
OPERA EDEN PREMIUM ADJUSTABLE BED STANDARD (SINGLE 3FT/90 CM)
The Eden adjustable bed is elegantly styled in a timeless design that will fit into any interior while providing adequate comfort and support. The back and leg rest sections can be adjusted to find your ideal position. Meanwhile, the Eden has a zero-gravity and anti-snore position to help you sleep easily. Solid oak feet complete the Classic design, and the Eden can be specified in your choice of premium upholstery.
Features:
Backlit Wireless Control 

Back Rest Adjustment.
Leg Rest Adjustment.
Backlit Wireless Handset.
Zero Gravity Mode.
Anti-Snore Mode.
Memory programming.
It comes complete with the full Mobility World support service.
WARRANTY
 Relax and have peace of mind you are covered should you ever need us. As standard, when purchasing the Adjustable Smart Base you will receive a full 12 Months part and labour warranty.  
Please click the links below for more information on our range of Opera Mattresses and other sizes available and select one to suit your needs.
OTHER SIZES AVAILABLE:
Standard
Luxe
CHOICE OF MATTRESS
Visit Mobility World today and see one of our needs assessors at our Harrow Store: 020 3974 1605 or Letchworth Store: 01462 416468.
The Mattress can be purchased separately
Mattresses that are shown on beds are for illustrative purposes only.
FABRIC OPTIONS:
Linen
Anthracite
Cream Velvet
Silver Velvet
Cedar Velvet
Biscuit Velvet
Wine Velvet
Wine Velvet
MATTRESS OPTIONS:
Opera Ortho Adjustable Mattress
Opera Memory Adjustable Mattress
Opera Cool Gel Adjustable Mattress
Opera Natural 1000 Adjustable Mattress
Opera Natural 2500 Adjustable Mattress
Opera Premium Hybrid Adjustable Mattress
Opera Emporia Natural Luxury Adjustable Mattress (SOFT)
Opera Emporia Natural Luxury Adjustable Mattress (MEDIUM)
Opera Emporia Natural Luxury Adjustable Mattress (FIRM)
Maximum User Weight
Metric: 180 kgs
Imperial: 28.25 stones
Headboard Height
Metric: 110 cms
Imperial: 43.25" Inches
External Length
Metric: 210 cms
Imperial: 82.8" Inches
External Width
Metric: 100 cms
Imperial: 39.5" Inches
Height to Mattress Platform
Metric: 30 cms
Imperial: 11.8" Inches
External Height
Metric: 110 cms
Imperial: 43.25" Inches
Floor to Mattress Platform Height
Metric: 31 cms
Imperial: 12.25" Inches
Feet Height (Underbed Clearance)
Metric: 10 cms
Imperial: 4" Inches
Mattress Platform Length
Metric: 200 cms
Imperial: 78.8" Inches
Mattress Platform Width
Metric: 90 cms
Imperial: 35.5" Inches
Back Rest Length
Metric: 72.5 cms
Imperial: 28.5" Inches
Thigh Rest Length
Metric: 32 cms
Imperial: 12.5" Inches
Calf/Foot Rest Length
Metric: 48 cms
Imperial: 19" Inches
Maximum Back Rest Angle
70º Degrees
Maximum Leg Rest Angle
35º Degrees
Power Cord Length
Metric: 210 cms
Imperial: 82.8" Inches
Battery for Emergencies (EN 60601-2-52)
2 x 9V Block Battery (Alkaline Manganese type 6LR61)
Harrow Showroom:
78-80 Station Road, Harrow, Middx. HA1 2RX.

Telephone:
020 3974 2624

Letchworth Showroom:
Birds Hill, Letchworth, Herts, SG6 1HX

Telephone:
01462 418041

Email:
enq@mobilityworld.co.uk
Frequently Asked Question
Is a mattress included with the bed?
The Eden Premium Adjustable Bed Included a mattress. There are a range of compatible mattresses for this bed with choices on firmness, composition and depth. The headboard and surround is included in the bed price.
How high is the bed from the floor?
The distance from the floor to the top of the mattress platform is 31 cms / 12.25" Inches. Once the mattresses is placed on the bed the overall height will depend on your choice of mattress. Please view the mattress specification.
Where is this bed made?
All construction of bed frames and upholstery is done here in the UK by skilled craftsmen and upholsterers. The motors and mechanisms are made across Europe and the world.
What warranty does the bed come with?
The bed comes with a full 12 months parts and labour warranty. This covers all costs of parts and engineer time to fit them.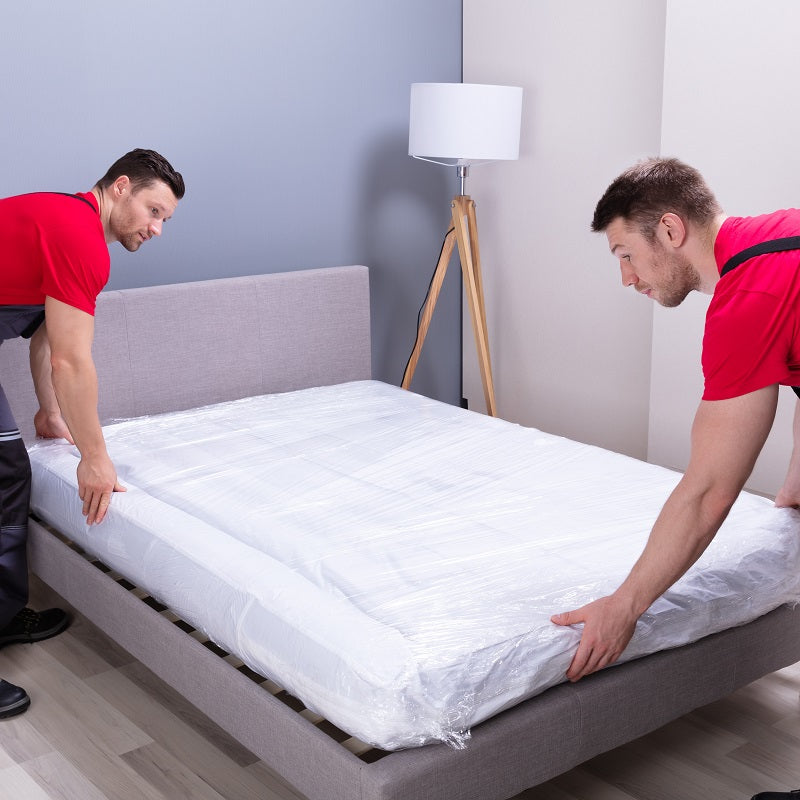 Free* White Glove Delivery and Installation Service (WORTH £199.00).
Take away the headache of getting your Electric Adjustable Bed into the house and assembling it. We will deliver, install, demo and even take the packaging away.