Neck Collar - Small
Product Number : PR/BC/1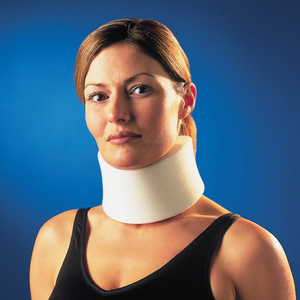 View Similar Products
Product Information
Neck Collar - Small
If you're looking for a product to help stabilize your neck after trauma, or for long-term use as a night resting collar, look no further than Able2.

Our collar is made from fully washable medium-density closed-cell foam, which will not collapse with use.

Plus, it's available in four sizes to ensure a perfect fit.
Able2 offers the ideal solution for those seeking a neck collar to provide stability following a traumatic injury or for long-term use during restful sleep.
Crafted from medium-density closed-cell foam, our collar is not only fully washable but also incredibly durable and will not lose its shape over time.
With four sizes available, we can ensure a comfortable and secure fit for each individual user. Choose Able2 for effective neck support and peace of mind.